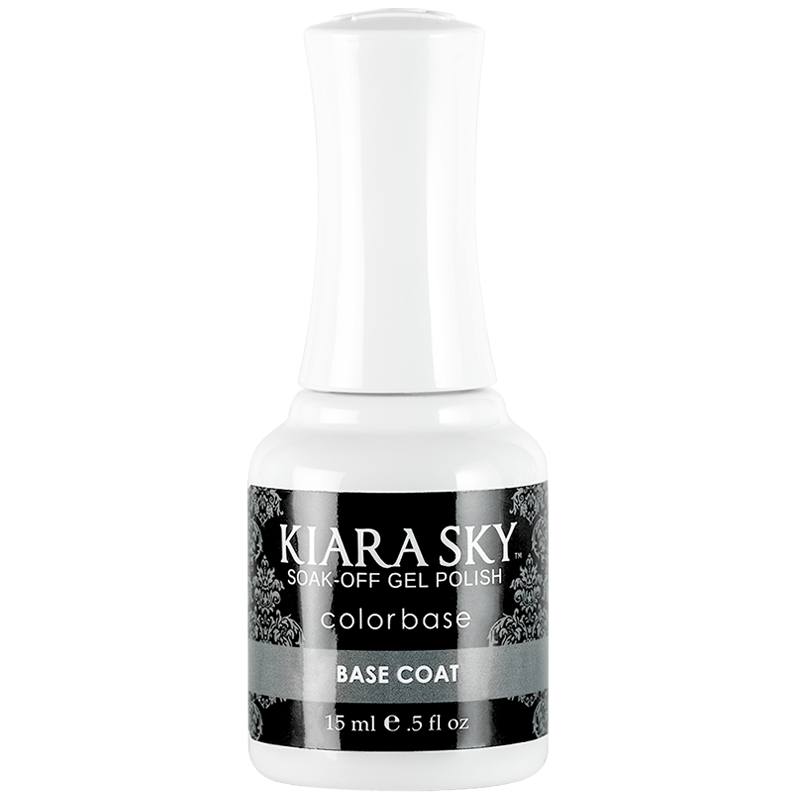 Base + Top Coat & Nourish Oil 15ml
BASE COAT: Kiara Sky gel Base Coat creates an adhesive bond between the nail plate and gel polish while not damaging the nail plate. Cures in 30 seconds in LED light and 2 minutes in UV light. For complete manicures, also buy our gel nail polish top coat.

TOP RUB ON COAT: Get a long lasting high gloss shine and stop wasting time wiping with alcohol. This gel top coat cures quickly in less than 1 minute under LED and 2 minutes under UV, then when your client is ready for a new look it soaks off in minutes. This super shiny top coat is also color resistant and flexible, no more surface imperfections!  Also is a groundbreaking Top Coat that serves as a Top Coat and a Base for all Powder Effects! The perfect glossy finish that is a necessity for applying all Holo, Chrome or Mermaid Powders. Transform your nails and bring out that extra shine!
NOURISH OIL: The fifth step in our dip system is the nail cuticle oil; this can be applied around the cuticle once nails are done.  This natural nail oil is enriched with Vitamins, botanical oils, and Calcium to help natural nails grow stronger.
Size: 15 ml
Made in the USA
Choose options