Kiara Sky Dip Powders Nail Training Course
WHY TO CHOOSE DIP POWDERS COURSE?
KIARA SKY IS THE #1 BEST SELLING DIP POWDER NAIL BRAND!
The innovative technology of Dip Powders that is making a splash in the USA is revolutionizing the nails. With great durability, easy of use and impressive effect.
If you are a professional technician and looking for something different in the nail industry, make your work stand out by adding Kiara Sky's Dip Powders method to your list of services NOW!
The new easy-to-use technique of Dip Powders allows you to achieve the acrylic look and durability without damaging the nails. Dip Powders have added vitamins and calcium to strengthen nails and keep them healthy.
Give to your clients stronger, light weight and natural long-lasting nails with the Kiara Sky Dip Powders. Kiara Sky's easy-to-use dip powders feel natural and dosen't damage the nail bed. Their formula contains complex bonds that keep it from chipping, discoloring and lifting. Forget emergency appointments right after a broken nail, you definitely won't have that problem with Dip Powders.
WHY TO CHOOSE OUR NAIL ACADEMY?
We assure you that by the end of your course, you will have gained all the knowledge and the latest updated information about nails, since our instructor with 20 years of experience and continuous trainings abroad is the guarantee for your success. 
Our Academy offers small group classes of up to 4 people, so you can get the best attention during the lessons.
THEY DON'T NEED LED LAMP FOR CURING, ARE AIR DRY!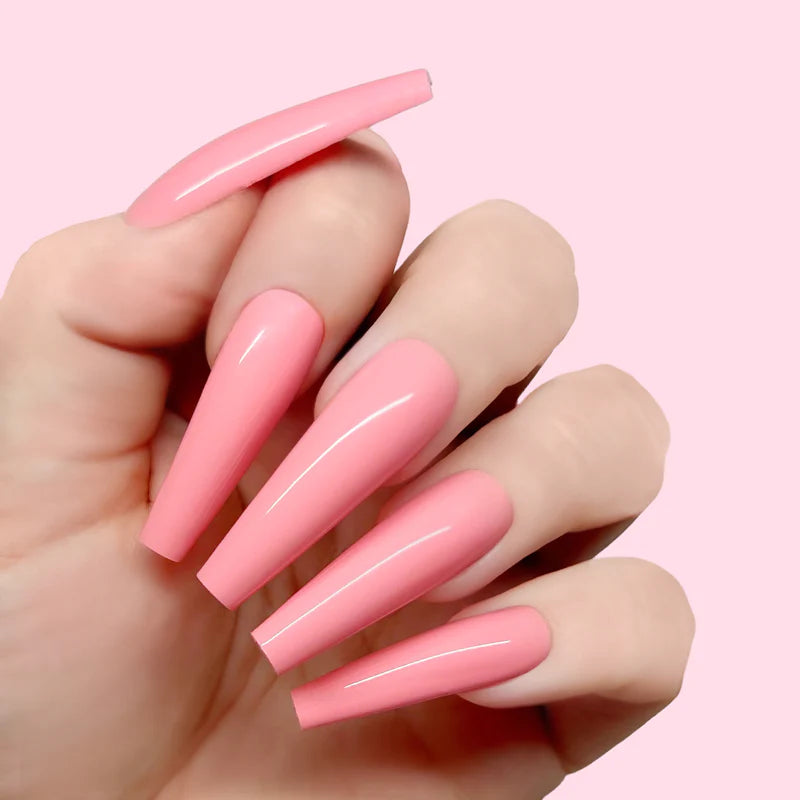 BITTEN NAILS
We know many people it's hard to stop, especially when they have bare nails. Dip Powder is perfect for your clients, it helps their nail grow out without getting the urge to bite them, plus the KS dip powders has vitamins and calcium added!
€550
WHAT'S IN THE DIP POWDERS SEMINAR
- You will learn:
Introduction to Dip Powders
Apply Dip Powders on Natural Nails
Extension with Dip Powders
French and how to create the perfect line with one move.
Express Ombré & Babyboomer
Marble Design with one move.
Removing & Maintenance
- Product Kit*
- Tips for the costing of your services.
- Full Support after the course.
*Product Kit includes:
Kiara Sky's Dip Powders Starter Color Kit that includes: 1 x Bond 15ml, 1 x Base 15ml, 1 x Activator 15ml, 1 x Top 15ml, 1 x Brush Restore 15ml, 1 x Cuticle Oil 15ml, 1 x Dip Powder Natural 28gr, 1 x Dip Powder Clear 28gr, 3 x Dip Powders colors 28gr (Nude, Red and Gold), 1 x Recycle Tool, 1 x Extra brushes, Manual instructions step by step and tips.
Dip Powder colors for French: 1 x Dip Powder Pure White 56gr, 1 x Dip Powder Light Pink 56gr, 1 x Dip Powder Dark Pink 56gr and 1 x French Dip Case.
Dip Powder colors for Ombré: 1 x Dip Powder Milky White 28 and 1 x Dip Powder Petal Dust 28gr
Others: 1 x Removal Nail Drill Bit, 1 x Nail Tips x500, 1 x Nail File, 1 x Buffer, 1 x Kiara Sky's Dust Brush, 1 x Ombré Brush, 1 x Lint-Free Wipes x350 and 1 x Complete Swatch Palette.
Products and prices may change whenever deemed necessary by the company.
DURATION
The Dip Powders Seminar takes place from
9:30 - 16:00 | One Day
LOCATION
All seminars are held at our academy at Nikou Pattihi 90B, 3070 in Limassol.
Find us on Google Maps from here.
INFORMATION
Dip Powders Seminar is FOR ALREADY TECHNICIANS ONLY. For Beginners Course click here.
All the lessons are made in Greek language. In case you want the lessons to be made in English call us at 99041304
CERTIFICATE
At the end of the Seminar you will get a Certificate from Kiara Sky.
BOOK NOW YOUR DIP POWDER SEMINAR ONLINE!
Write text about your product.
DO YOU HAVE MORE QUESTIONS?
Contact Us
Fill out the form below and we will call you as soon as possible or you can call us at 99041304.
By submit your message you agree with our Privacy Policy and Terms of Service.
Need more info for the dip powders?
Frequently Asked Questions
Dip powder is a system of powders and glazes that are used to create a natural, lightweight and strong nail enhancement. Dip powder can be used on both your natural nails or on an artificial tip to create an extension. Our #1 Best Selling Dip powders are finely milled which makes them perfect for achieving a smooth, even application. Plus they come in a wide variety of highly-pigmented colors, which means the design possibilities are endless! Dip Powder is also formulated without harsh chemicals and has added vitamins and calcium to strengthen the nails without damaging the nail bed.
Dip Powders and acrylics might have similar polymers but we assure you, they are not the same thing! While acrylic requires monomer to activate, dip powder is activated with glazes so it has absolutely no need for monomer and it's odorless! Perfect for those who want a more natural alternative but don't want to sacrifice having fabulous nails! 

You might also notice that dip powder application is MUCH thinner than acrylic application. Although thinner, dip powder has the same structure and just as much strength as acrylic. The thin structure of dip powder makes it feel like natural nails, but even stronger! Not to mention, dip powder application is faster than traditional acrylic.
Dip Powder's complex bonds keep nails from chipping, discoloring, and lifting. If applied correctly, a dip powder set can last anywhere from 4-6 weeks without chipping or lifting! Pretty amazing, right?