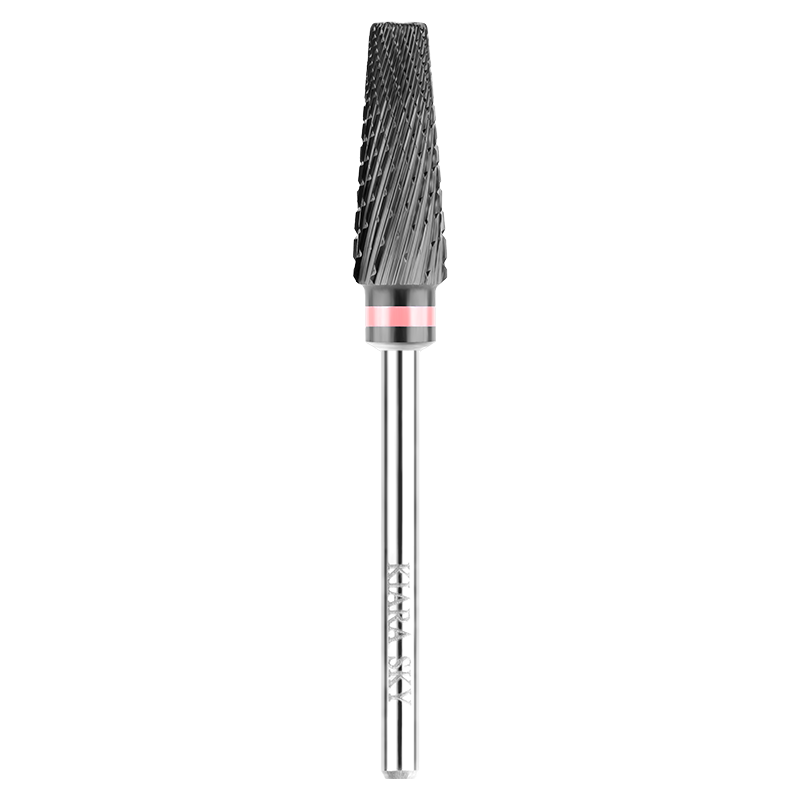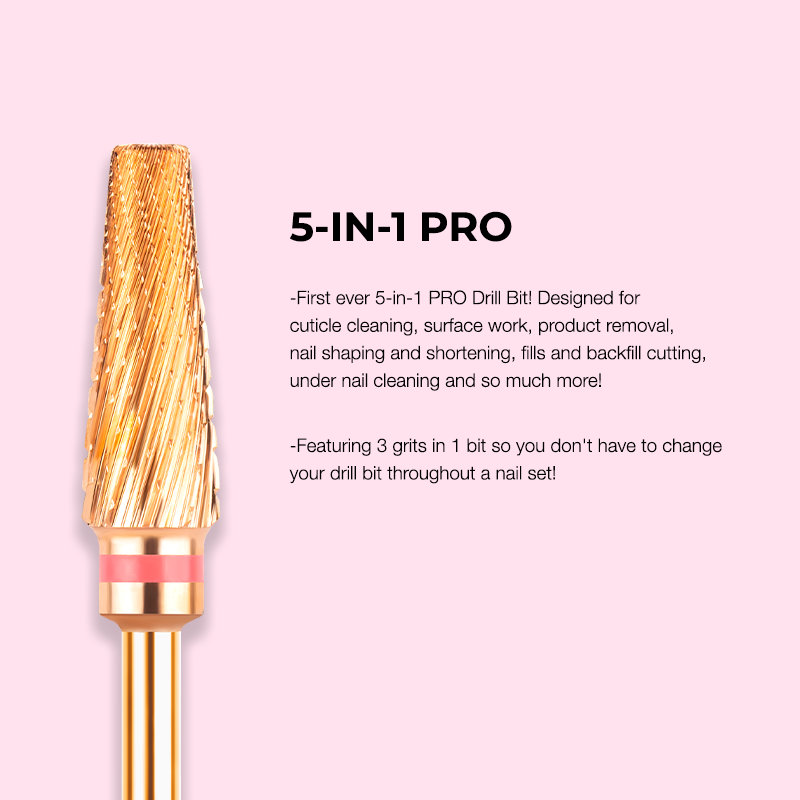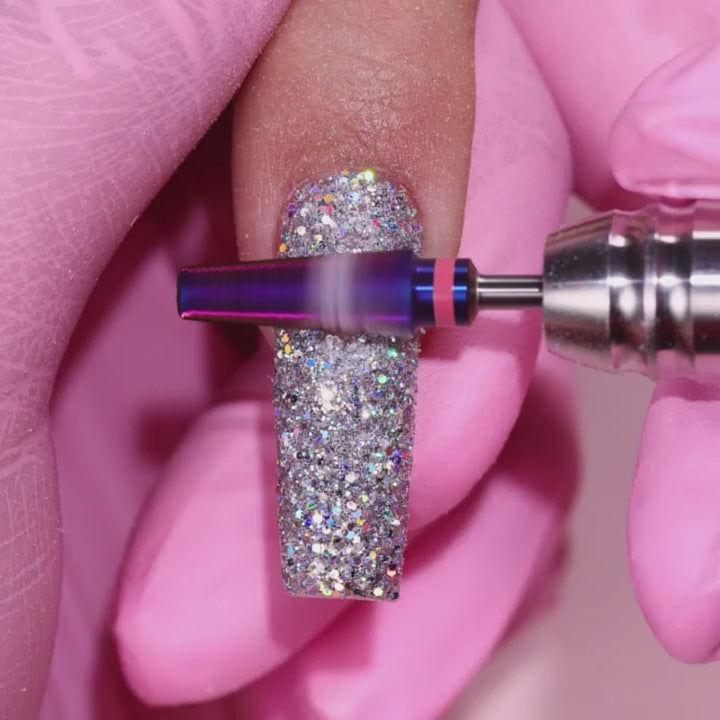 BIT23B - 5-in-1 PRO Drill Bit
The first ever 5-in-1 PRO Drill Bit! A revolutionary drill bit that preps, does surface work, shaping, removal, cuticle cleaning, and c-curve shaping all in one bit! Featuring 3 grits in one bit so you can remove any enhancement without having to switch bits!
Features

First ever 5-in-1 PRO Drill Bit! A revolutionary multi-functional drill bit made by professionals for professionals!
Designed for cuticle cleaning, fills and backfill cutting, shaping and shortening nails, surface work, smoothing and taking down bulk, under nail cleaning, gel polish, dip powder, and acrylic removal, and more!
Featuring 3 grits in 1 bit! XC-M-XXF: Extra coarse grit at the base, Medium grit in the middle, Extra Extra Fine at the top and an R cut tip to prevent cutting or damaging your client's cuticle!
Designed with speed and convenience in mind! So you don't have to change your drill bit throughout a nail set!
Universal 3/32" (2.35mm) stainless steel shank perfectly suits most professional electric nail drills on the market.
Designed to work smoothly in clockwise and counter-clockwise directions for both left and right handed professionals.

Proper Care

Follow these steps to clean and sanitize your drill bits:
Step #1
Clean your metal carbide bits to remove debris from the surface by washing with a small cleaning brush, soap and warm water.
Step #2
Soak your drill bits in liquid disinfectant for the time marked on the label to disinfect them. 

** Be sure not to leave your bits soaking for too long as this could start to erode and remove the beautiful coating on your Kiara Sky drill bits!

Step #3
Dry your drill bits completely and store away. 
And there you have it! Squeaky clean and shining Kiara Sky bits that are as good as new!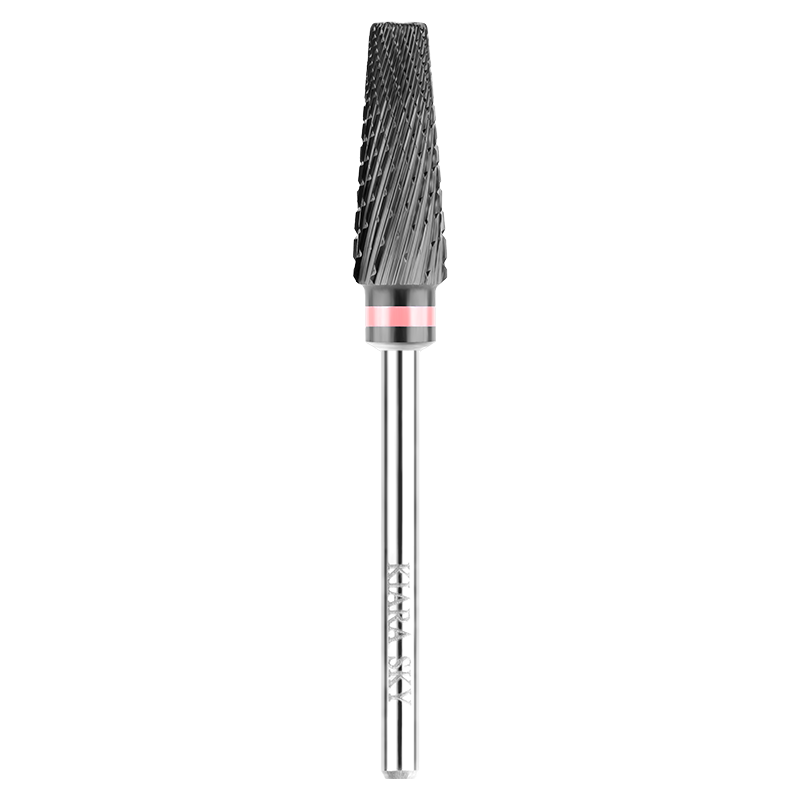 BIT23B - 5-in-1 PRO Drill Bit
Sale price

€30,00
Regular price
Choose options