THE ULTIMATE TOOL TO KEEP YOUR SALON CLEAN!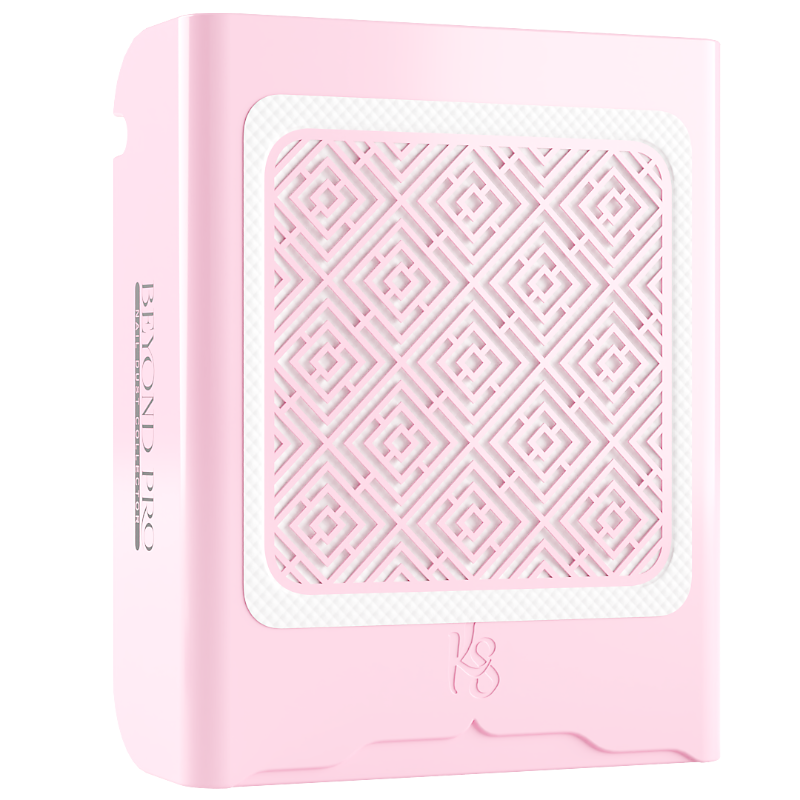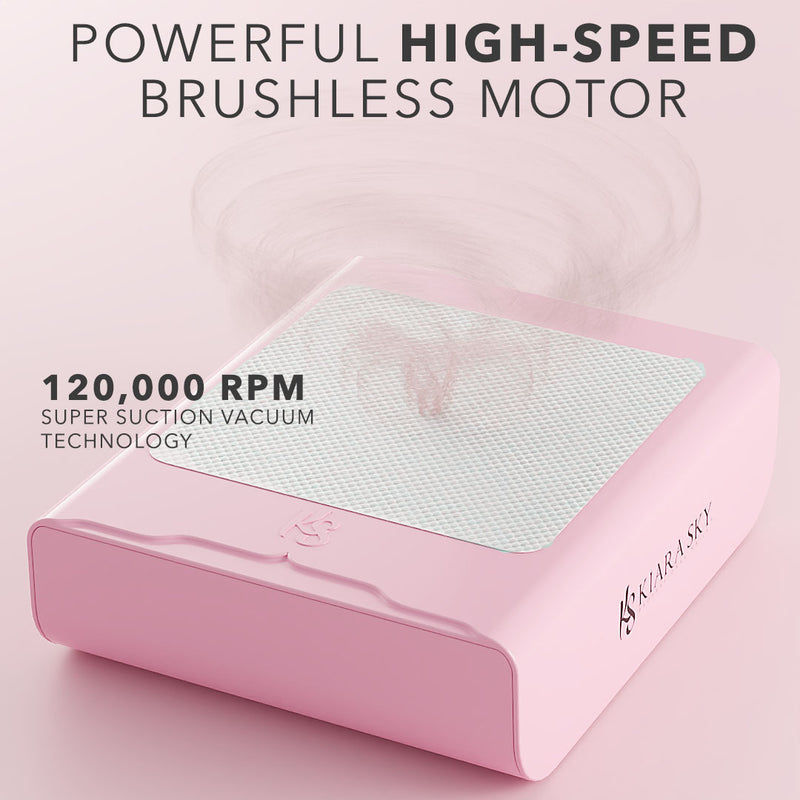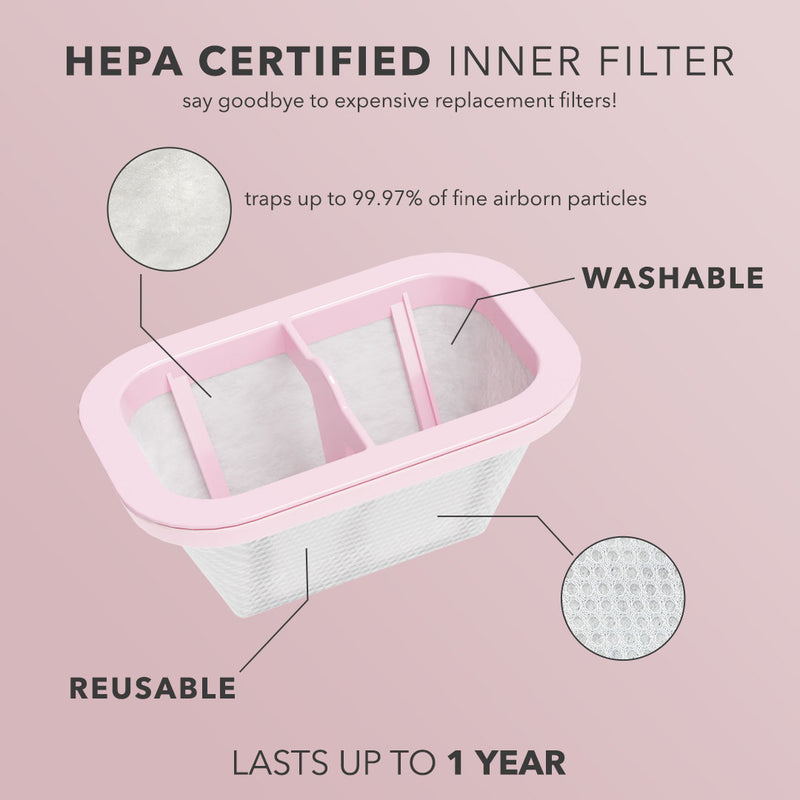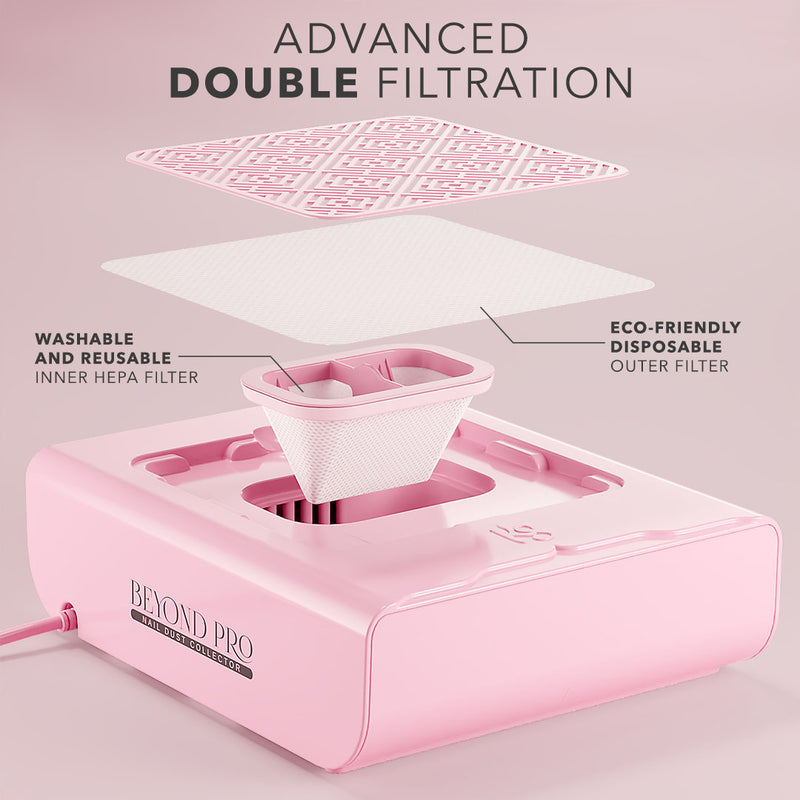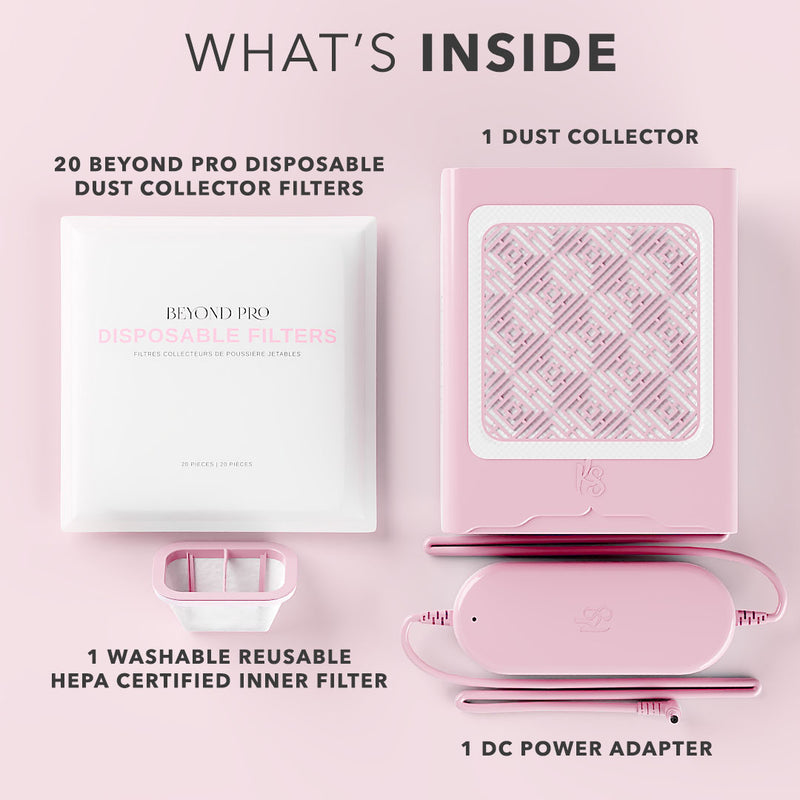 Beyond Pro Nail Dust Collector - Pink
Introducing the Kiara Sky Beyond Pro Dust Collector - the ultimate tool to keep your salon sparkling clean! Our revolutionary Dust Collector boasts a powerful High-Speed Brushless Motor that reaches an astonishing 120,000 RPM, making it one of the most powerful motors on the market. When combined with our Super Suction Vacuum Technology, this Dust Collector provides maximum performance, superior durability, and exceptional suction power! Our Dust Collector also features an Advanced Double Filtration System, a groundbreaking innovation that effortlessly captures the finest dust particles using two filters, a washable and reusable HEPA Certified Inner Filter plus a Disposable Outer Filter, providing each client with a clean, professional experience without the hassle of frequent cleaning or added costs. Crafted from durable shock-proof and acetone-resistant materials, the Beyond Pro Nail Dust Collector is built to last! Elevate your nail care experience to the next level with more power, more innovation, and more features.
FOR PROFESSIONAL USE
Choose options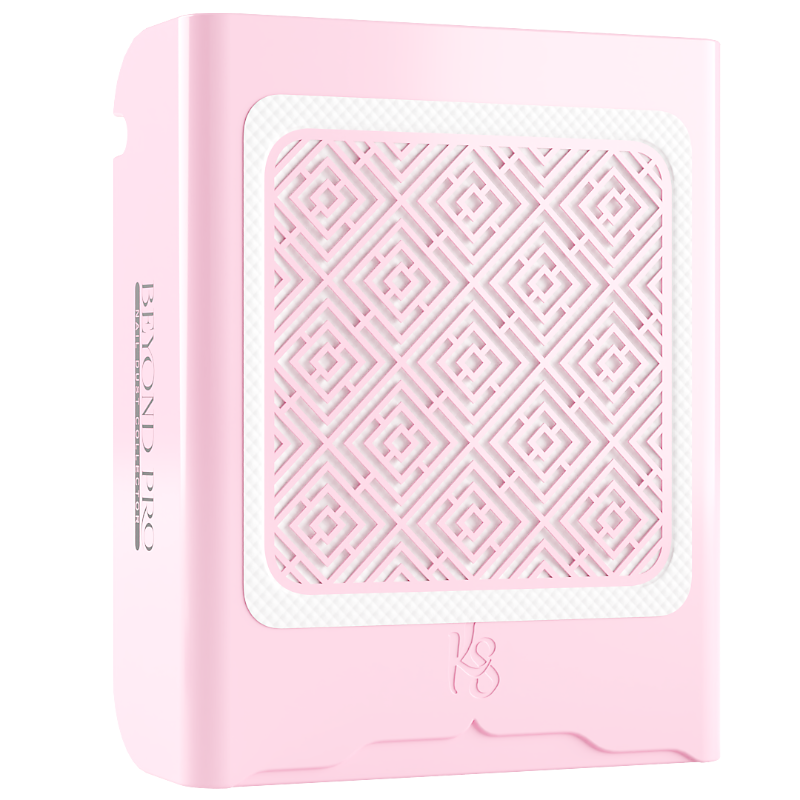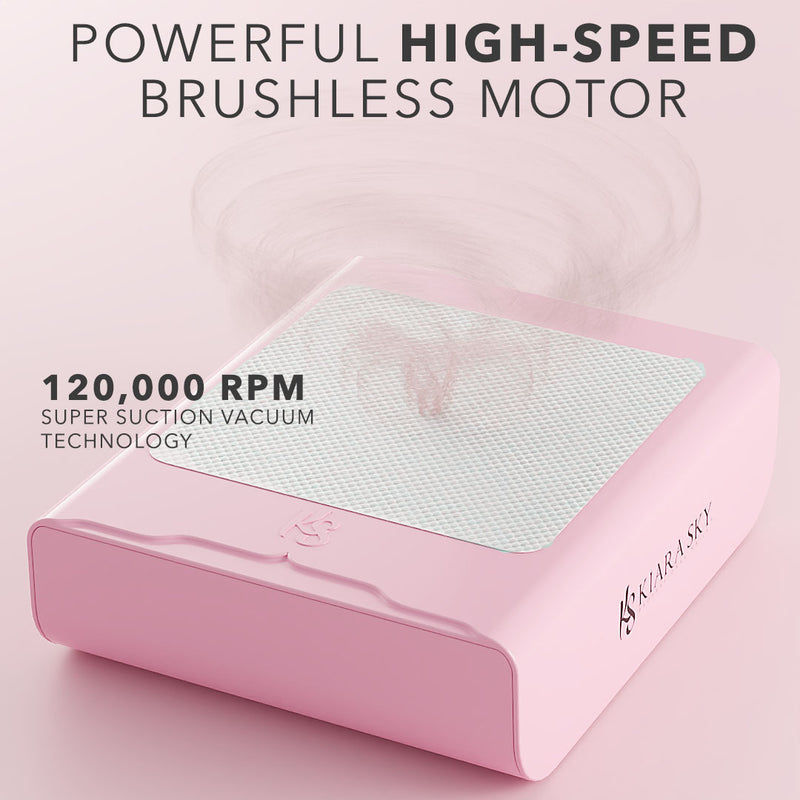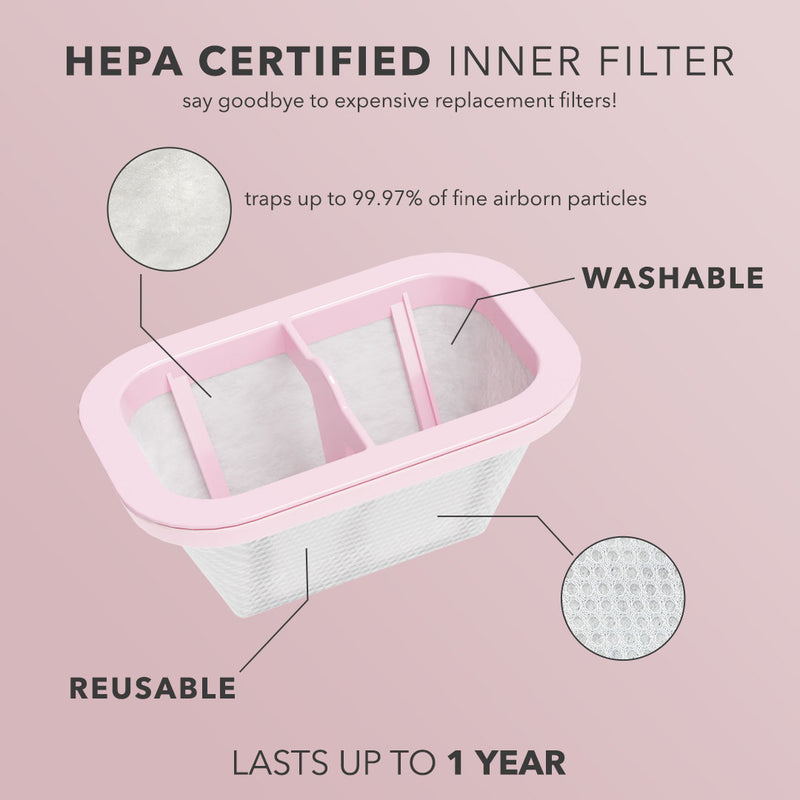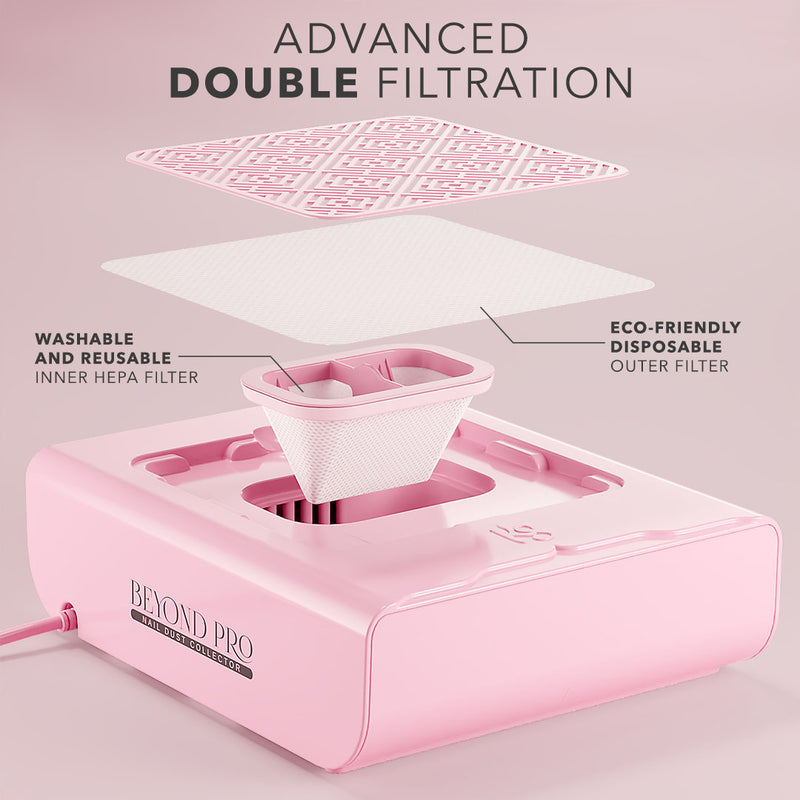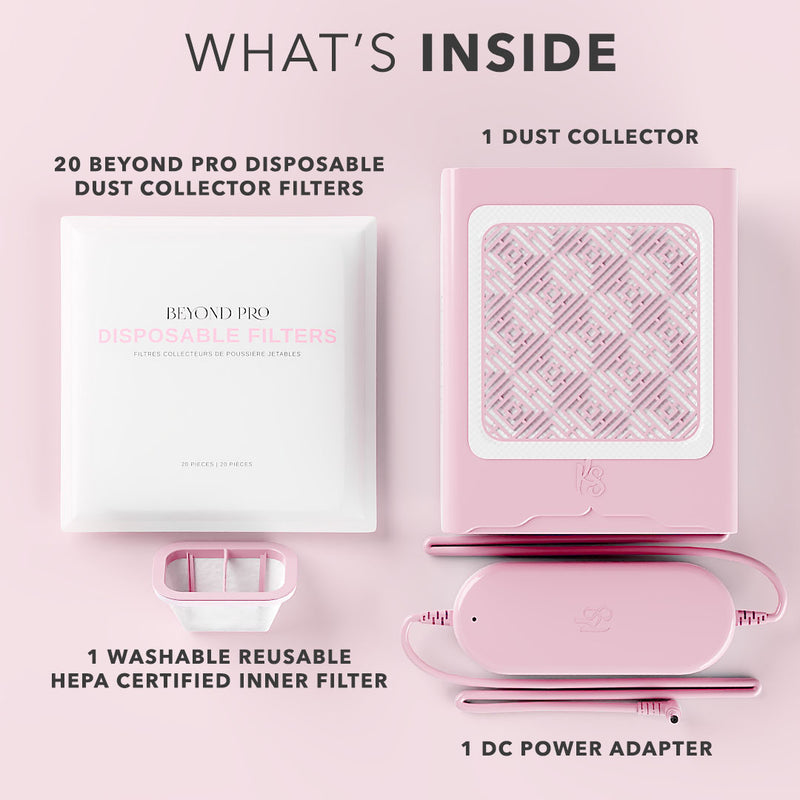 POWERFUL HIGH-SPEED BRUSHLESS MOTOR
The Beyond Pro Dust Collector takes dust collection to the next level with its innovative and high-tech motor. Unlike traditional dust collectors that use loud brush motors, the Beyond Pro Dust Collector is equipped with a cutting-edge brushless motor that delivers powerful suction while keeping noise levels to a minimum.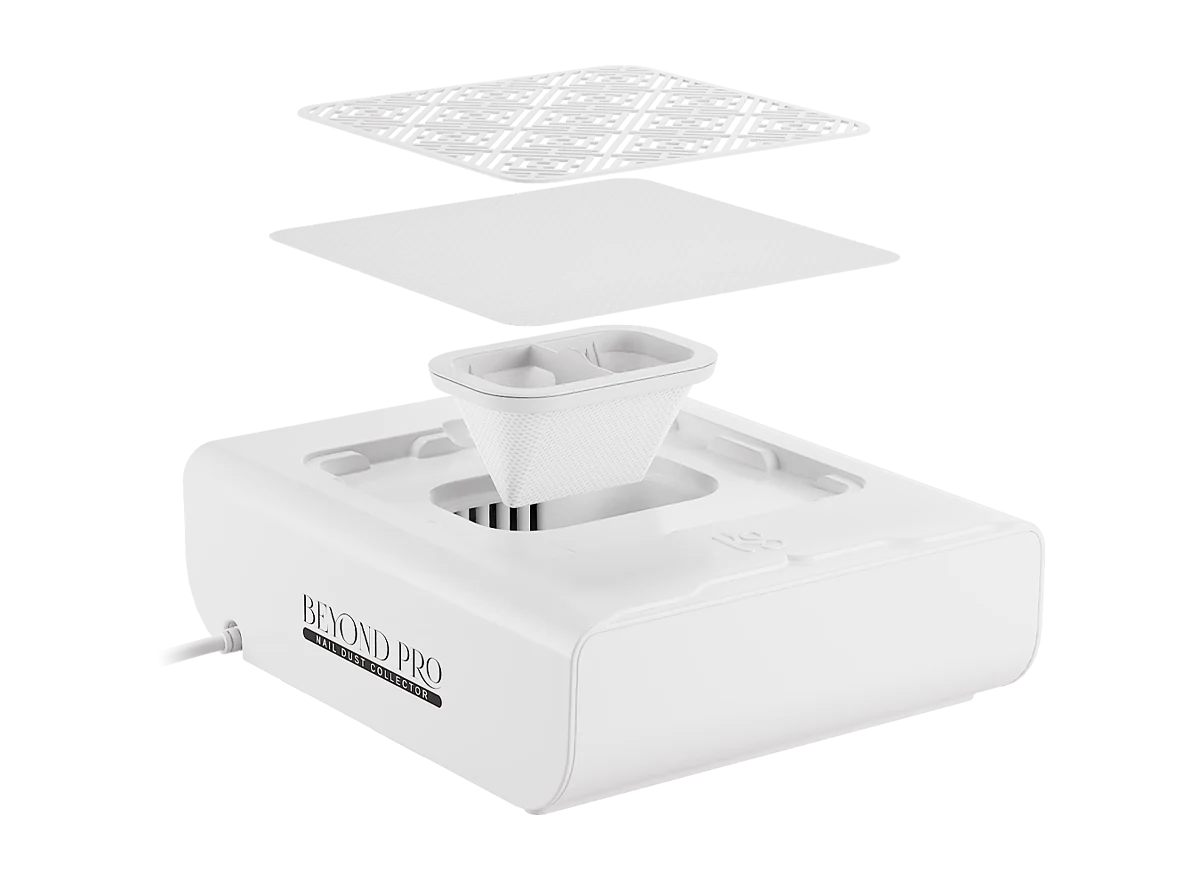 NEW ADVANCED DOUBLE FILTRATION SYSTEM
The affordable and eco-friendly solution to filters! Delivers an unparalleled level of cleanliness and protection for both you and your clients. Our Disposable Filters provide an extra layer of filtration to guarantee a hygienic environment for every client. Not only ensuring a premium experience every time, but also helping to extend the lifespan of the HEPA Certified Inner Filter, which is made of a long-lasting washable and reusable material and can be re-used for up to a year!