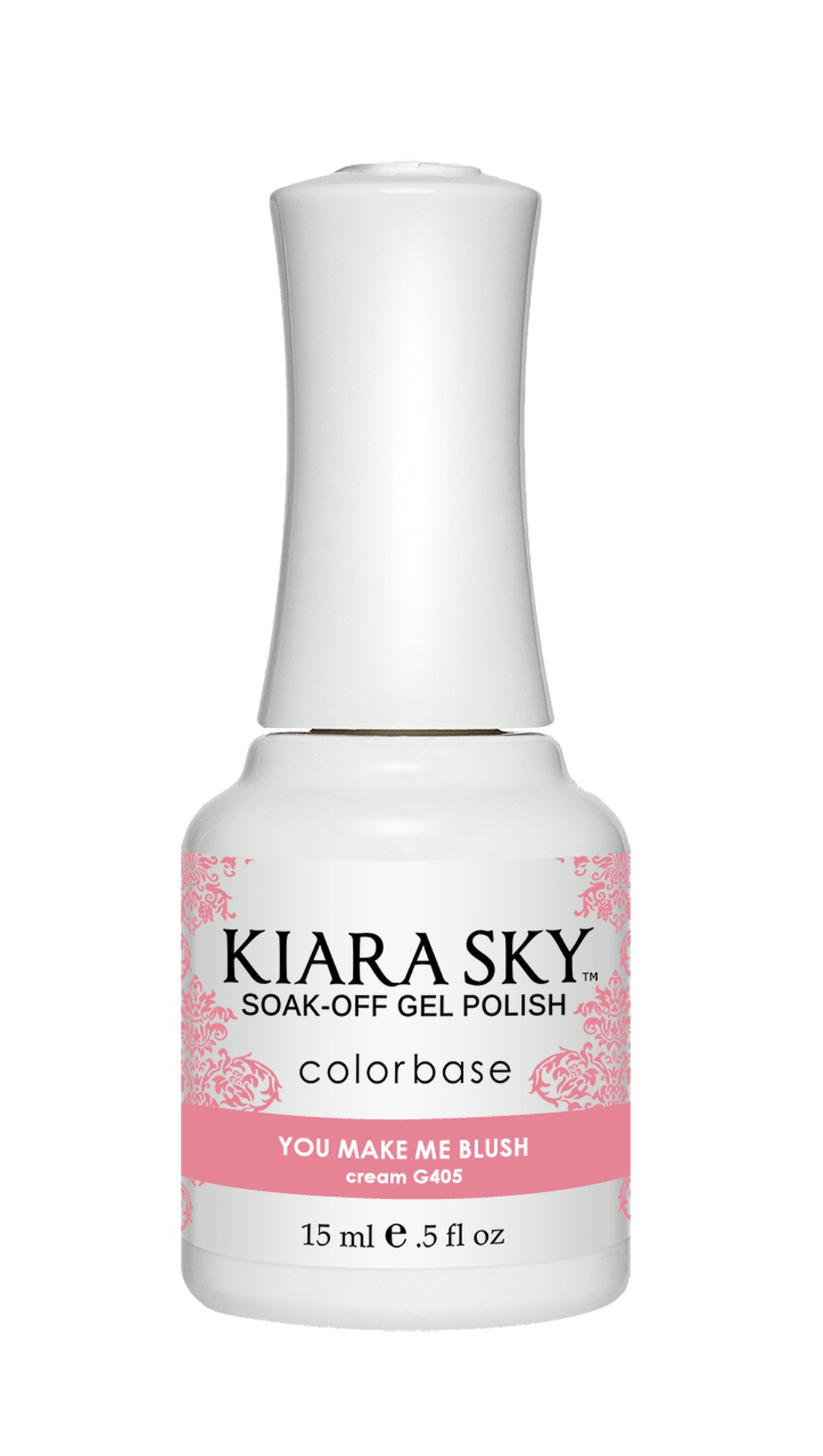 G405 - You Make Me Blush 15ml
Περιγραφη · Description
Τι υπάρχει για να κοκκινίζει όταν βλέπεις αυτό το καλό; Αυτό το δροσερό, ροζ χρώμα θα συμπληρώσει κάθε χρώμα του δέρματος, ώστε να αναπαυτεί και να αφήσει τα συγχαρητήρια να κυλήσουν.
What is there to blush about when you look this good? This cool, medium pink will complement any skin color so sit back and let the compliments roll in. 
Τύπος Προϊόντος · Product Type: Cream
Η πατενταρισμένη μας φόρμουλα του gel polish εξασφαλίζει μακρά διαρκεία απο τη φθορά και γυαλάδα που αντιστέκεται στην εξασθένιση και την αλλαγή χρώματος με την πάροδο του χρόνου. Αυτό το soak-off gel polish μπορεί να εφαρμοστεί ως σύστημα δύο ή τριών βημάτων και πρεπει να  πολυμεριστεί σε 30 δευτερόλεπτα με LED φουρνάκι ή 2 λεπτά με UV φουρνάκι.
Our patented formula of gel polish assures long lasting wear and high-gloss shine that resists fading and color changes over time. This soak-off gel polish can be applied as a two or three step system and will cure in 30 seconds under LED lamp or 2 minutes under UV lamp.
Μέγεθος · Size:  15 ml
Κατασκευάζετε στις ΗΠΑ · Made in the USA

ΣΗΜΕΙΩΣΤΕ: Προσπαθούμε να κάνουμε τα ψηφιακά δείγματα χρωμάτων όσο το δυνατόν ακριβέστερα στο πραγματικό χρώμα του προϊόντος, αλλά λόγω των διαφορετικών ρυθμίσεων οθόνης και των ηλεκτρονικών συσκευών τα χρώματα ενδέχεται να διαφέρουν ελαφρώς.
PLEASE NOTE: We strive to make our digital color swatches as accurate as possible to the actual product color but due to different monitor settings and electronic devices colors may differ slightly.
G405 - You Make Me Blush 15ml
Sale price

€13,00
Regular price
Choose options